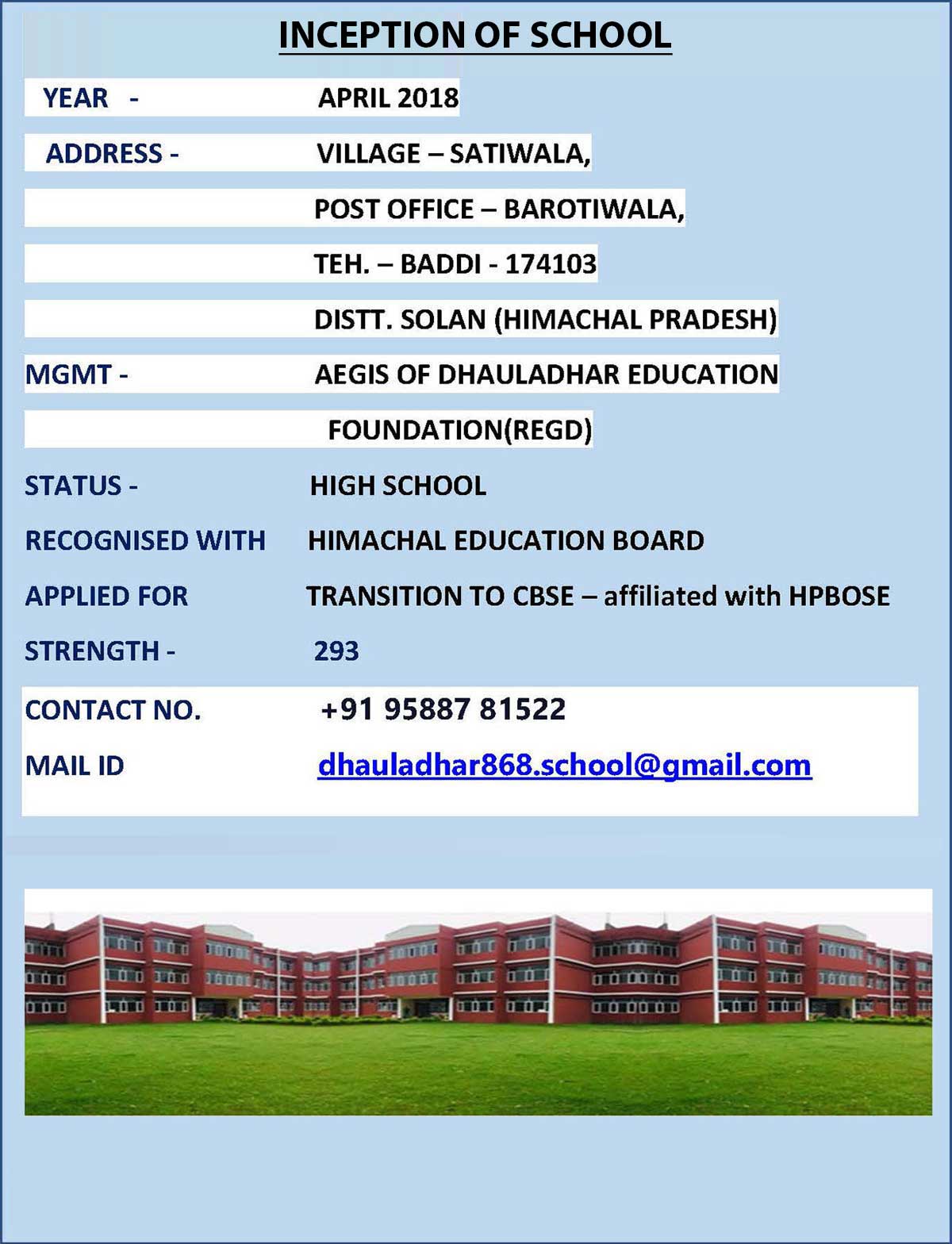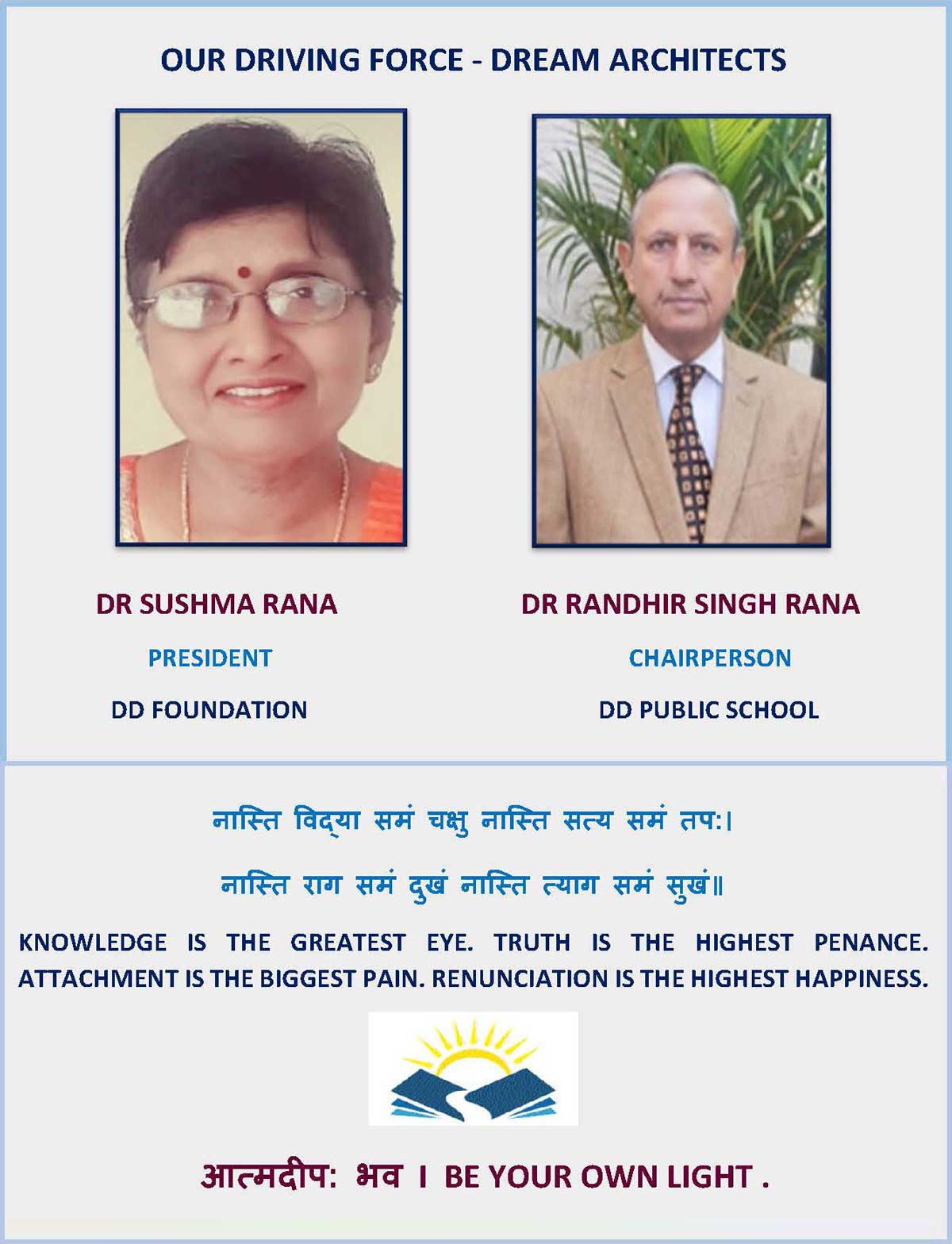 Dhauladhar Public School is a Premier name known for its excellence and quality education, run under the aegis of Dhauladhar Education Foundation. This prestigious foundation saw its inception on April 2018 Village – Satiwala, Post office – Barotiwala, Teh. – Baddi, Distt. Solan (Himachal Pradesh). The Foundation Stone of this Co-Educational, English Medium Institution was laid by the most noble and honest personality, Dr. Sushma Rana & Dr. R.S. Rana whose dream was to start a school 'with a difference'. Our beginning was small, but the dream was big and vision broad. The mission continued to grow under the Chairmanship Dr. Randhir Singh Rana of who is also the Director of the school.
Our Institutions is the first to introduce 'No Home Work' system in juniorwing where the students don't need to carry heavy bags. Our commitment to excellence, ban on tuition system which discourages mercenary attitude amongst teachers has made us most sought after.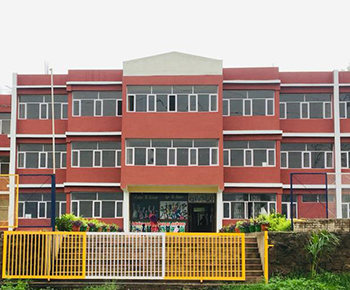 Dhauladhar Education Foundation started the school with very limited resources. However, we always had the broad vision and noble ideals of the President Dr. Sushma Rana. The dedication of management & staff, their determination and endurance helped us soar high with mighty speed.
The sacrificial nature of all who were and have been associated with DPS helped touch the zenith as we gained a massive applause in Baddi, Barotiwala and adjoing region. The traditional, ethical and moral values inculcated in the management & staff in accomplishment of this dream for academic excellence combined with character moulding, personality development, spiritual education and perseverance of culture and heritage. This has been the mission of Dhauladhar Education Foundation which wished to establish a corruption free school where children are not cheated. The management has given the best infrastructure in his school.The management has always endeavoured to make DPS a second home for the students where teachers act as parents taking part in the great task of Nation building. More significance is attached to moral values and preservation of culture.
A team of well wishers and mentors have always supported the Management and Staff of DPS in letter and spirit.