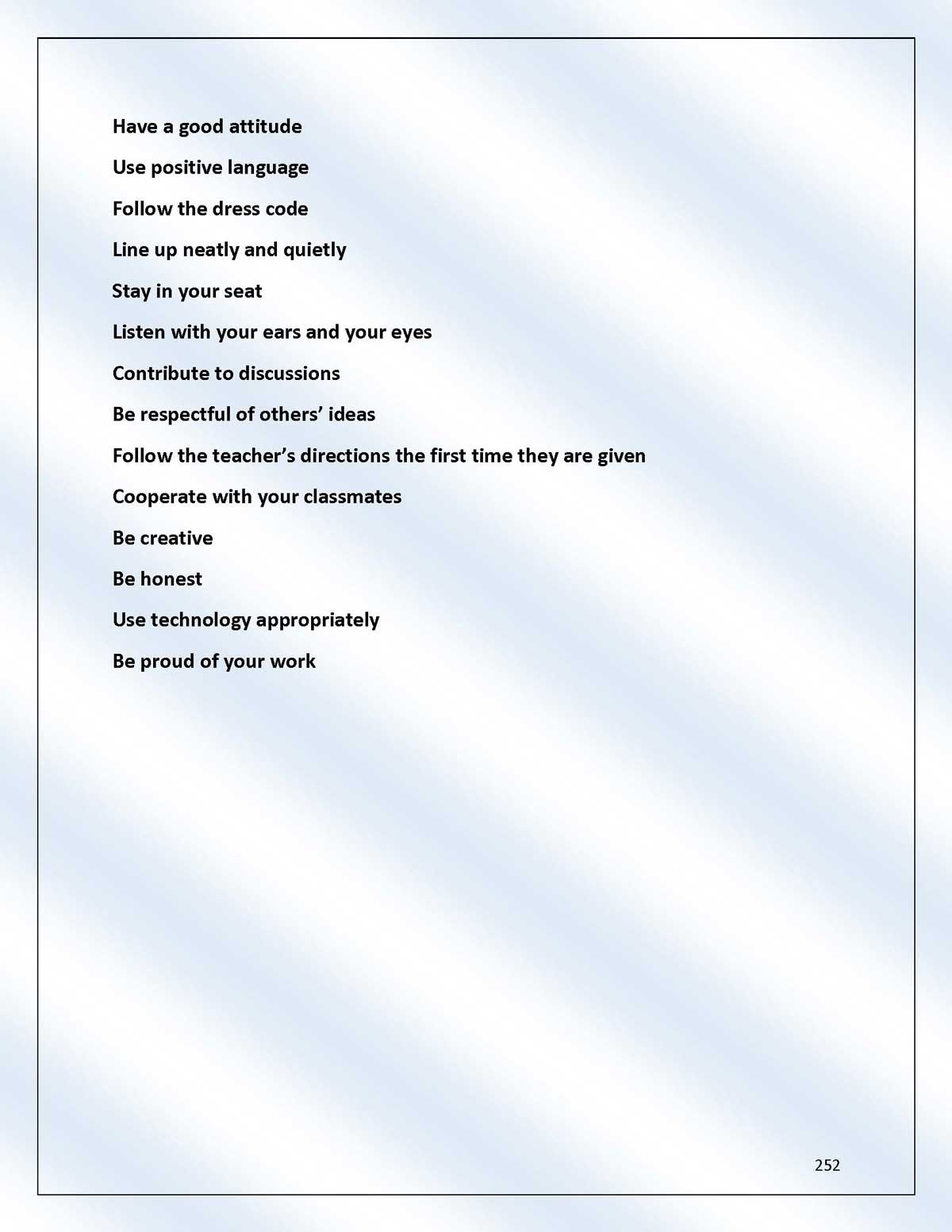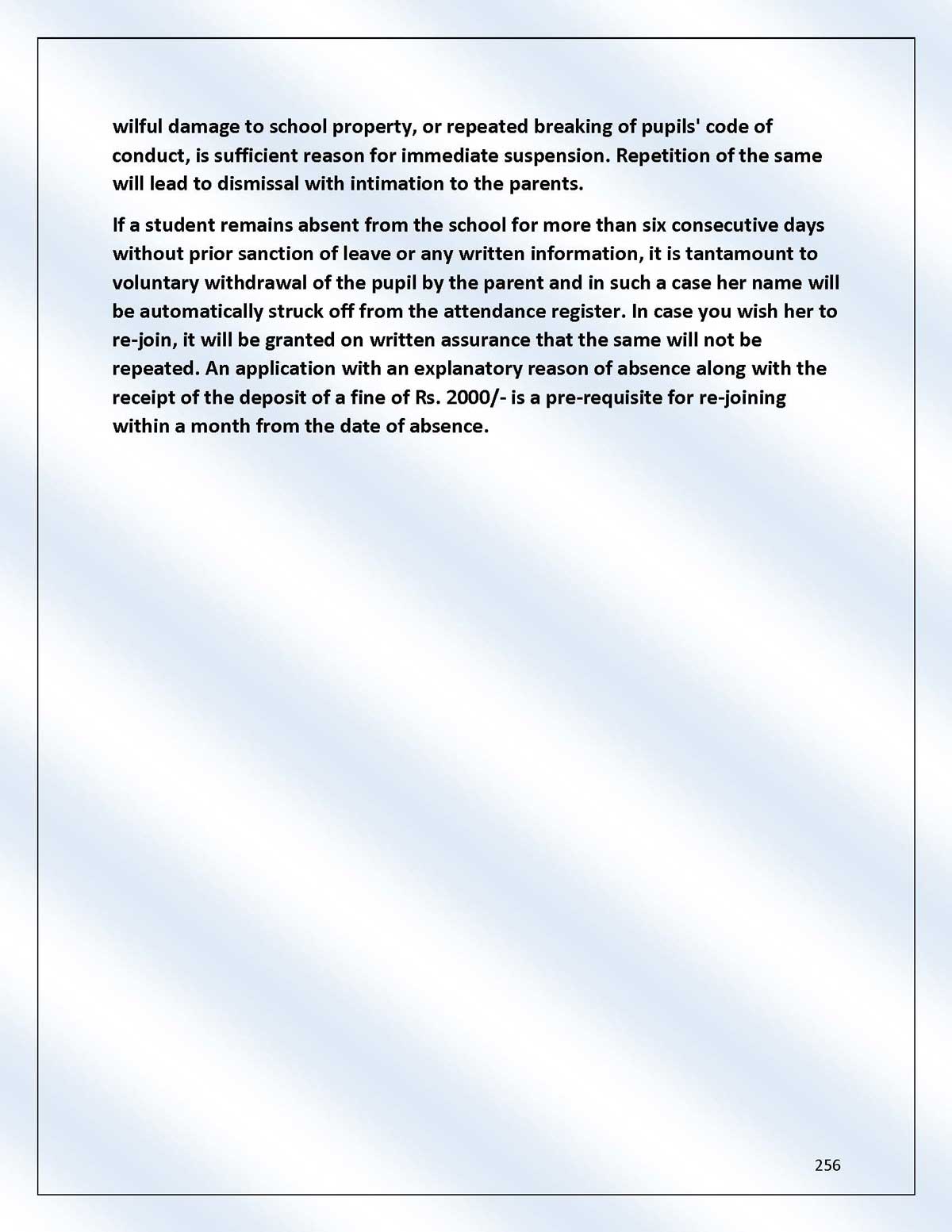 1. Academic Session: From 1st April to 31st March
2. School Working days: Monday to Saturday
School Timings
| Girls(Same as already mentioned in summer uniform including) | Boys (Same as already mentioned in summer uniform including) |
| --- | --- |
| 1. Blue track suit. | 1. Blue track suit. |
I to IX- Girls
| School Timings | Summer | Winter |
| --- | --- | --- |
| Nursery –U. K.G. | 8.30 am to 12.30 pm | 9:00 am to 12.30 pm |
| I to IX | 8.30 am to 2.30 pm | 9:00 am to 2.30 pm |
| Saturday Timings (U.K.G - IX) | 8.30 am to 2.30 pm | 9:00 am to 2.30 pm |
Nur & KG will have a holiday on all Saturdays.
Every Second Saturday will be a holiday for the students. However, the school office will remain open till 02:30 pm.
Visiting Hours:
1. The Principal receives visitors on all working days between 10.30 am to 11.30 am.
2. Parents are advised to meet the teachers only on Parent Teacher Meeting. They are urged not to disturb the teachers during class hours.
Course of Studies:
The school follows the curriculum of Central Board of Secondary Education , New Delhi.